Details

Published: 04 August 2021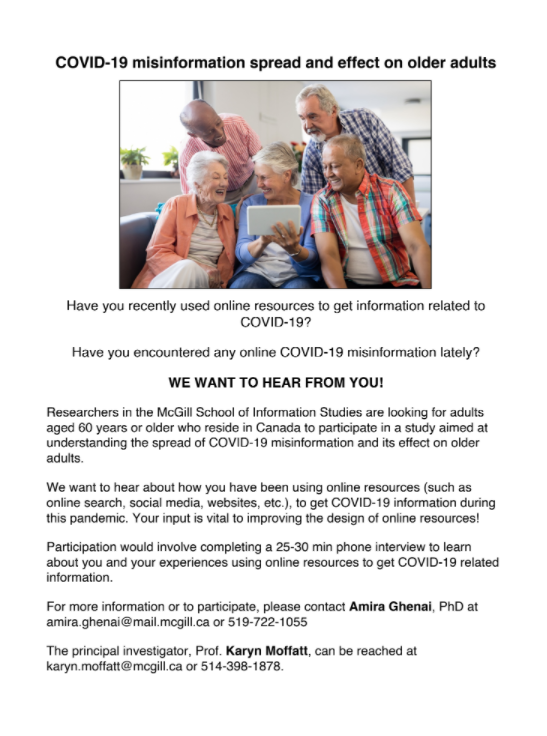 Have you recently used online resources to get information related to Covid-19?
Have you encountered any online COVID-19 misinformation lately?

Researchers in the McGill School of Information Studies are looking for adults aged 60 years or older to participate in a study aimed at understanding the spread of COVID-19 misinformation and its effect on older adults.
They wish to hear about how you have been using online resources (such as online search, social media, websites, etc.), to get COVID-19 information during this pandemic. Your input is vital to improving the design of online resources.
To participate you must be aged 60 years or older and reside in Canada
Interviews will be conducted over 25-30 minutes phone calls.
Participants will be compensated $10 (Gift card or e-transfer) for their time.

To participate, please contact:
Amira Ghenai, PhD at or 519-722-1055.
Principal investigator:
Prof. Karyn Moffatt
Associate Professor, Canada Research Chair in Inclusive Social Computing
School of Information Studies, McGill University
or 514-398-1878.
More information: