The Gloria Gutman Fund for Elder Abuse Prevention was established with the Vancouver Foundation in 2020 for the 20th anniversary of the Canadian Network for the Prevention of Elder Abuse (CNPEA). The fund's aim is to foster the sustainability and growth of CNPEA, so it can carry out its mission to raise awareness, inform, train, and improve capacity for elder abuse prevention and intervention in Canada.

The Gloria Gutman Fund for Elder Abuse Prevention provides steady income and enables us to advance our mission over the long-term.

In years where donations are down or government funding is reduced, income from our fund will still arrive. And because Vancouver Foundation administers the fund, we know it will be invested wisely and expertly managed.

Click here to make your donation and help us ensure our critical work will continue long into the future.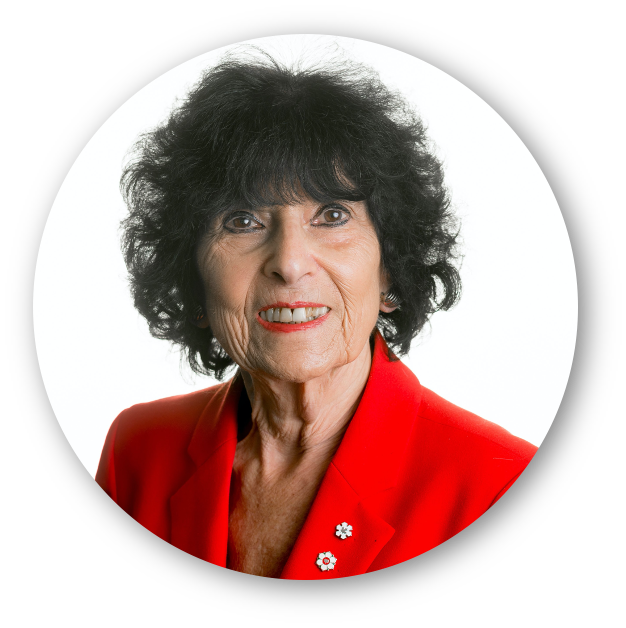 Dr. Gutman has been a life-long advocate for the health, safety, and well-being of older adults. Her career has focused on age-friendly hospitals and communities, LGBT aging, seniors and emergency preparedness, health promotion, and elder abuse prevention, among other topics, with particular attention towards older adults in marginalized groups.
Dr. Gutman developed the Gerontology Research Centre and Department of Gerontology at Simon Fraser University (SFU) and was Director of both from 1982–2005. She has held a number of high-profile roles including: President Canadian Association on Gerontology, President International Association of Gerontology and Geriatrics, and President International Network for Prevention of Elder Abuse. Awards for her exceptional work and dedication to older people's well-being include the Order of British Columbia, Queen Elizabeth II Diamond Jubilee Medal and Order of Canada, the country's highest civilian honour.
If you would like to make the Gloria Gutman Fund for Elder Abuse Prevention part of your legacy by leaving a gift in your will, please contact us.